We are a diverse group of people.
We believe in creating places and spaces primed with an atmosphere where the Holy Spirit has full reign without restrictions or limitations.
This environment breaks down walls and allows people to be healed, delivered, and set free.
​
The presence of God is real and tangible, made available for us to experience daily. It's manifested glory encountering the power of Jesus. An encounter with Jesus is so much more than just an event. It's a paradigm shift with the knowledge of the reality of God that brings tangible expression and personal life change.
​
We believe the mandate for the body of Christ is to preach the gospel and fulfill the Great Commission. This happens when every believer connects and supports the Kingdom's of God's mission through their individual life.
We believe individuals can live in such a way that every area of their lives point to Jesus, shining a light for others to follow without reservation
Watch us live Sunday at 11 A.M

. 2022 word
Get ready for the outpouring of the Holy Ghost!
This is a new season! The church as a whole has been on the threshing floor. God has been shifting things out of us that he doesn't want in us. We are refocusing and aligning things in our lives to become whom God wants us to be. We are positioning ourselves before God, just as Ruth did at the feet of Boaz in order to receive the blessings God has for us. We no longer can be comfortable if we want to be carriers of the anointing. Just like in the bible while returning the ark of the covenant, we must follow the ways that God has planned out. If you want the fire and power of God's hand on your life, it's time to get back to the basics! Back to praying, fasting, serving, and loving. If God's not in it we don't want it. We want to be carriers of the anointing!
John 4:36-38
"The Harvester isn't waiting. He's taking his pay, gathering in this grain that's ripe for eternal life. Now the Sower is arm in arm with the Harvester, triumphant. That's the truth of the saying, 'This one sows, that one harvests.' I sent you to harvest a field you never worked. Without lifting a finger, you have walked in on a field worked long and hard by others."
​
Amos 9:13-15
"Yes indeed, it won't be long now." God's Decree.
"Things are going to happen so fast your head will swim, one thing fast on the heels of the other. You won't be able to keep up. Everything will be happening at once—and everywhere you look, blessings! Blessings like wine pouring off the mountains and hills. I'll make everything right again for my people Israel:
"They'll rebuild their ruined cities.
They'll plant vineyards and drink good wine.
They'll work their gardens and eat fresh vegetables.
And I'll plant them, plant them on their own land.
They'll never again be uprooted from the land I've given them."
God, your God, says so.
​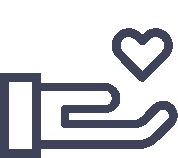 "For God is the one who provides seed for the farmer and then bread to eat. In the same way, he will provide and increase your resources and then produce a great harvest of generosity in you.."